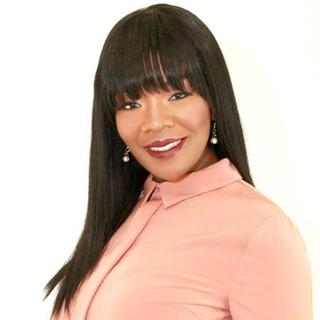 Nikki Thibeaux Broker Associate Broker Associate
Tel: | Email: [email protected]
Address: 2911 S Sam Houston Pkwy E, Houston, TX 77047 | Company: RE/MAX Top Realty | License ID: 677787
License ID:

677787
Tel

:
Email

: [email protected]
Company

: RE/MAX Top Realty
Address

: 2911 S Sam Houston Pkwy E, Houston, TX 77047
Nikki Thibeaux exemplifies respect, hard work, dedication and exceptional customer service for all of your real estate transactions. With over 15 years of a successful career in marketing & management, sales and customer service, Nikki is knowledgeable of every aspect of the real estate industry representing buyers and sellers in the market.Nikki is devoted to her family and personal relationship with God. She is a loyal wife and loving mother of three beautiful children. Nikki is trained and inspired in sales by some of the best in the industry. Being on a top team of experienced agents that ensure training and education are a priority, she is able to provide quality service to all of her clients. She takes initiative by being proactive in education by attending weekly trainings and meeting with lenders and title companies to ensure she is updated with the most current affairs in the process. She dedicates loyalty to all of her clients which include communication from the initial phone call all the way up to the close. Most clients continue their communication with her after the close of business because they feel her sincerity not only as an agent but as a trusted friend.
Three things you can count on from Nikki Thibeaux is her
. Loyal to all of her clients and their best interests
.Dedicated to ensuring all of her clients receive 110% quality service from her during their process
.Maintaining a continued lifetime relationship with her clients

Closing the deal is one of her top priorities, but putting you first is her main goal!
More Than 40 Years Industry Experience
Industry Experience(Years)
Areas of Expertise
BUYER SERVICES
We're here to help you find the home of your dreams. With a team of experts guiding you every step of the way, our extensive knowledge and experience will ensure you have the best home buying experience possible.
how it works
SELLER SERVICES
We take the stress out of selling your home by providing a seamless experience from start to finish. Our team will put you in the best position to market your home and sell it for the highest possible price.
get our service
TESTIMONIALS
Nikki is very professional and knowledgeable of the industry. She calmed my nerves when I would work myself up and gave me facts. I recommend her to anyone looking to purchase or rent a home!

I'm very happy with Nikki and her quick response to all and every little detail..Nikki was hands on and walk me through the entire process......i would highly recommend Nikki in the near future to others....

Working with Nikki was a dream come true. This was my first home buying experience and I was very nervous about ignorant about a lot of things. She calmed my nerves and always answered every question I had, even if I asked more than once. She is very knowledgeable of the industry and tells you the truth even if you may not want to hear it. I recommend her to anyone looking to purchase or rent a home

Nikki has an awesome personality. She is extremely Professional, has impeccable taste, and very knowledgeable about her business. My experience was Phenomenal, she really helped me and my husband with everything we needed. I have already told my family and friends about her and I will certainly continue doing business with her in the future!
Nikki Thibeaux Chat Now
Get free info from Nikki! Chat NOW!